Whether you are a first-time home buyer or a seasoned home buyer, I will deliver and provide a real estate solution for you.  Over 28 years of professional residential building construction, design, and sales, along with my knowledge of building codes, and land use makes me the perfect choice for your next home purchase.  I have all the necessary relationships to make your real estate purchase stress-free in every phase of your transaction, from a selection of lenders, title companies, attorneys,  home inspectors, contractors and other professionals, or you may already have your own professional, either -way I can help guide and educate you from start to finish!
I specialize in Buyer client representation of single-family homes, land, camps  and waterfront properties within Greater Bangor, Sebasticook Valley and Down-East / Mid-Coast Regions of Maine.  If you are a Buyer living out of State, I will travel to properties for you, take photos,  do research and provide a detailed analysis of the properties for you, saving you time before you do come up to look.
My Commitment To You
To make sure you are pre-qualified to purchase in the budget that fits you.
To carefully listen to your house buying needs and lifestyle.
To provide you with a buying guide so you are educated on the process.
To provide you with all the correct listing information for homes we go look at.
To set up all showings at a time that works for you.
To show you homes that fit your lifestyle criteria and budget.
To provide you with a Comparative Market Analysis (CMA) prior to putting an offer in on a property.
To provide and prepare all the necessary paperwork (electronically if you desire) to place an Offer.
To negotiate on your behalf to get the most for your money.
To provide a list of professional home inspectors and professional to review and give feedback on the property condition.
To work with your Lender and other professionals, check due dates and keep the buying process on track for you.
 All paperwork signing can be handled securely, paperless and electronically over my account.  You will receives full documentation of your transaction that same day!
Free mobile app and website for you!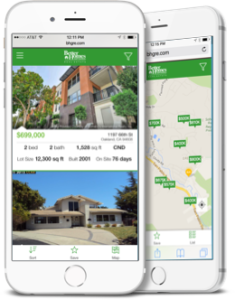 Now you can take your search on the go and find the newest nearby homes for sale right on your iOS or Android device while you are traveling. With this app, you can find homes for sale, find open houses, browse through photography, save your favorite searches, homes and so much more! I am committed to providing you a better overall service experience before, during and after the home buying process.
You are only two clicks away from having this fantastic app to help in your search.  Go to this link FREE APP  then scroll to right and click which phone operating system you are using.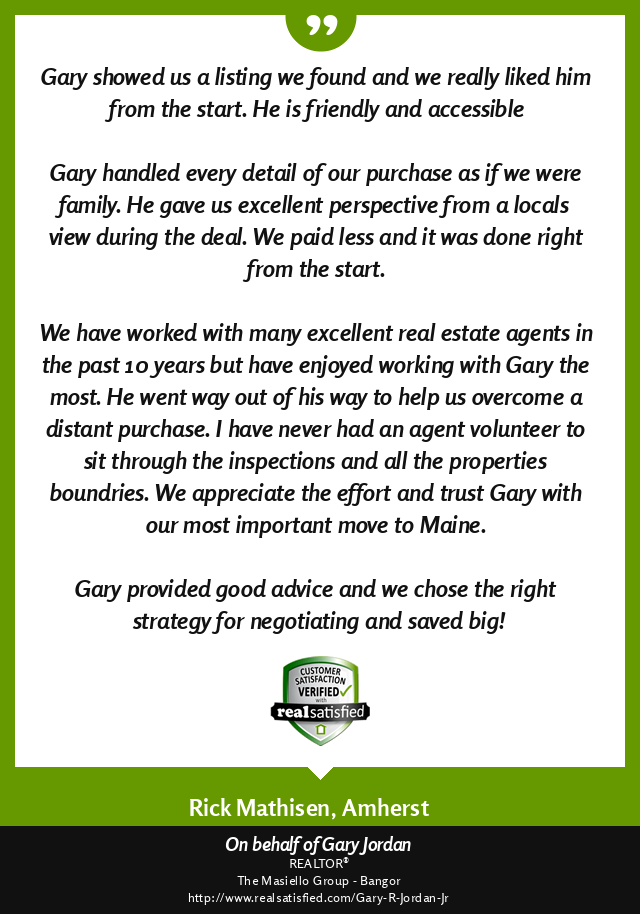 Receive Your Guide to Buying a Home
Fill out this quick form and receive yours FREE
I respect your online privacy and will never spam you. By submitting this form with your telephone number you are consenting for Gary Jordan Jr. to contact you even if your name is on a Federal or State "Do not call List".
The Higher Quality Experience
SEARCH FOR YOUR MAINE PROPERTY