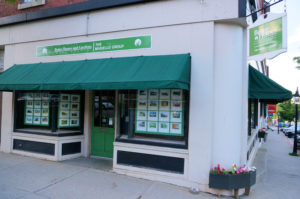 I have an office located in Belfast at 143 High Street. (at the corner of High Street and Main Street) Please call me at 207-745-8814 and I would be glad to help you in your search for a home or help you list your house for sale.
Belfast, Maine is located at the mouth of the Passagassawakeag River estuary on Penobscot Bay, Belfast is the county seat of Waldo County. The seaport has a wealth of antique architecture in several historic districts, and remains popular with tourists.[1]  Over the years Belfast has developed many shops and restaurants within the downtown area.  With a park that overlooks the ocean and the new seaside walking path leading to the footbridge that overlooks into the harbor and at Front Street Shipyard this coastal community has plenty to offer all kinds of lifestyles.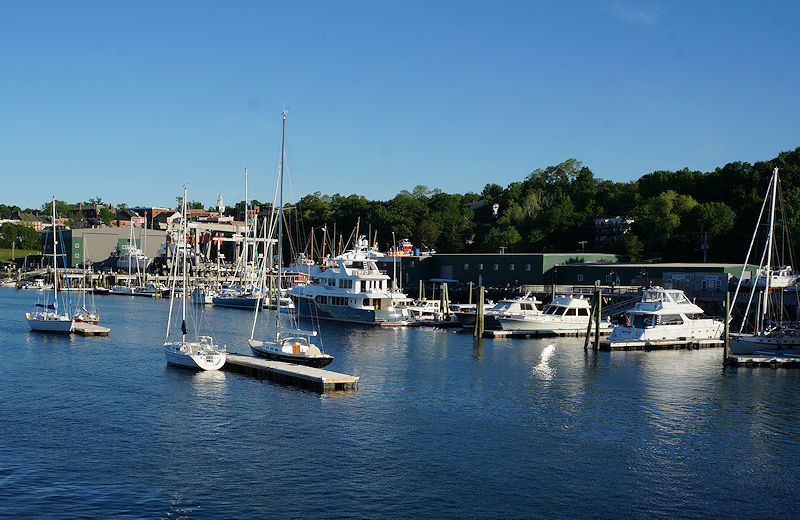 Belfast, Maine offers many of the benefits of a city while maintaining a welcoming small-town feel. Despite its modest population of under 7,000, Belfast offers growing and successful businesses, educational and cultural enrichment, and endless recreational opportunities.
Founded in the 18th century as a shipbuilding center, Belfast still has a busy working harbor. Belfast's waterfront is also a tourist magnet, serving as home to many inns and restaurants. Locals and visitors alike can set sail for a day cruise at Belfast Bay Cruises, rent slips at the city landing for their own adventure, drop a kayak in the water, or enjoy the vistas from the Belfast's popular footbridge and series of walkways that line Penobscot Bay and the "Passy" River.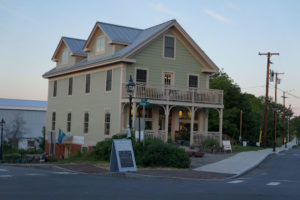 Residents of Belfast agree that while the scenery and atmosphere in this coastal town are a treasure (one reviewer calls Belfast streets "straight from "Norman Rockwell"), the festivals and special events are also a treat. Each summer, Belfast hosts events such as Arts in the Park, Belfast Bearfest, and the Maine Celtic Celebration. Throughout the year, performances by the Belfast Maskers Theatre give audiences a taste of everything from William Shakespeare to Oscar Hammerstein.
Belfast is not just a place to play: The University of Maine's Hutchinson Center, located on Route 3 in Belfast, means an array of undergraduate and graduate courses are available to residents without leaving town.
While taxes in Belfast are comparable to other coastal tourist towns, homes in this area are still reasonable to purchase and below the median home prices statewide. Gorgeous views, attractive yards, and abundant amenities make living in Belfast desirable. From historic sea captain's homes to cozy bungalows, finding a dream home in Belfast is often a dream within reach. Likewise, homes in neighboring towns such as Searsport, Northport, Stockton Springs, and Lincolnville offer some of the most affordable coastal properties in the country, while offering the safe, laid-back lifestyle Maine is known for.
Whether catching a sunset on the harbor, enjoying local theater, brainstorming with the mayor about a new summer event, or hanging out at an affordable pub for chowder, visitors and locals alike all seem to get it: Belfast, ME 04915 is a comfortable, exciting place to call home.
You can learn more about Belfast  from the Belfast Area Chamber of Commerce
[1] Some information was sourced from Wikipedia
Belfast, Maine Homes for Sale